Our Kitchens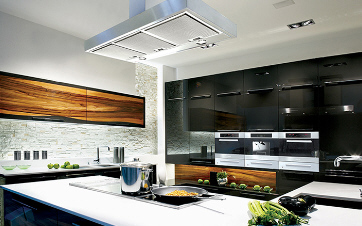 MTI sources and uses a wide range of quality local materials to produce the dream kitchen our clients are looking for. White 16mm HMR (High Moisture Resistance) melamine which is supplied through THE LAMINEX GROUP is used in the construction of the base cupboards.
This ensures that the kitchen has the best chance possible of lasting a lifetime. If the cupboards were to come in contact with any water, HMR melamine will limit any damage better that most other products. The bench tops for the kitchen can be made of several different products and this decision is usually based on our clients budget. Products include, Laminated tops, Freestyle tops, Essa Stone & Grannit, to mention a few. Laminated bench tops would be the most commonly used product due to its price, availability and the extensive range of colours to choose from. In the laminate range there are several different brands & manufacturers that MTI can source the materials from. This gives our clients a choice of over 200 colours that will be sure to compliment the desired colour scheme. Laminate is a very hard wearing & durable product that has been used in kitchen manufacture for many years. Once the laminate is chosen for the tops, it is then PVA glued onto 33mm HMR board which in return gives a stunning but equally hard wearing surface that the client can feel confident with.

Download IAG Kitchen Range Catalogue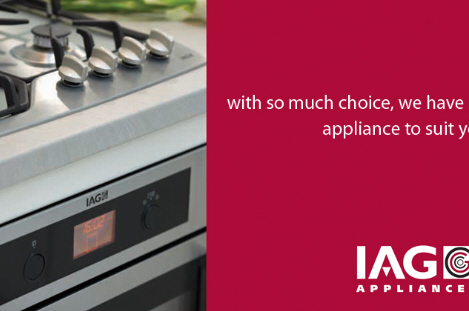 Download Studio Solari Range Catalogue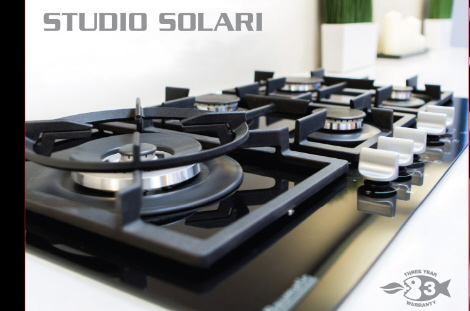 Once the client is satisfied with their choice of materials and colour selection, they can then be assured that they have made the right decision in choosing MTI & their choice of local suppliers, to deliver the dream kitchen and investment with stunning results.
.
One Stop Shop
01

Upon contacting the team at MTI, Nathan will then arrange a time that bests suits clients to discuss their new kitchen. Once on-site, we listen to the client and what ideas that they have in mind. We then proceed to give the client ideas and explain the reasoning behind the design plan. MTI explain the entire renovation procedure on-site, to give the client a better understanding of the renovation process and confidence that MTI possesses the ability and skills to complete a kitchen renovation from start to finish. MTI DO MAKE IT EASY.

02

Stone tops are another great product that the team at MTI are keen about incorporating in to a kitchen design. Again there are many different stone products to choose from and this process is made easy by recommending our clients to a local company "KUTA". This company continues to produce many kitchen tops for MTI with stunning results.

03
Beaumatic Studio Solari & IAG Appliances
Baumatic put a lot of thought and passion into the finer details of their appliances, capturing the beauty of the most elaborate kitchen designs. Baumatic kitchen appliances have been crafted using state of the art technology, to achieve premium quality and ease of operation. Using smart technology we have created kitchen appliances that will not only enhance the appearance of your kitchen but will enhance your style of living.

Baumatic leads the way in product innovation and design, with the introduction of the award winning blast chiller, the first ever for the Australian domestic market. Also available is the stylish in-built vacuum packer and the impressive steam multifunction oven for the more health conscious cooks. The Baumatic range of kitchen applianes is available right here at MTI Bunbury.

IAG Kitchen Appliances have been providing high quality cooking appliances to the Australian market for over 13 years. IAG's current range of kitchen appliances is the result of extensive research, design and commitment to state of the art technology. Our appliances are manufactured and designed to exacting standards. IAG appliances are part of the successful Home Appliances Group who have sold well over 1 million appliances & is ranked in the top 3 cooking appliance companies in Australia. You can buy with confidence.

IAG appliances are built to provide superior performance and quality and are sourced from the world's leading manufacturers. IAG offers a range of appliances with functions to match your cooking needs and lifestyle. IAG's quality inclusions will help prepare the perfect meal, reduce energy consumption and maintenance and all at realistic prices. All IAG Appliances come with complete 2 Year Warranty on parts and labour. The IAG range of kitchen applianes is available right here at MTI Bunbury.